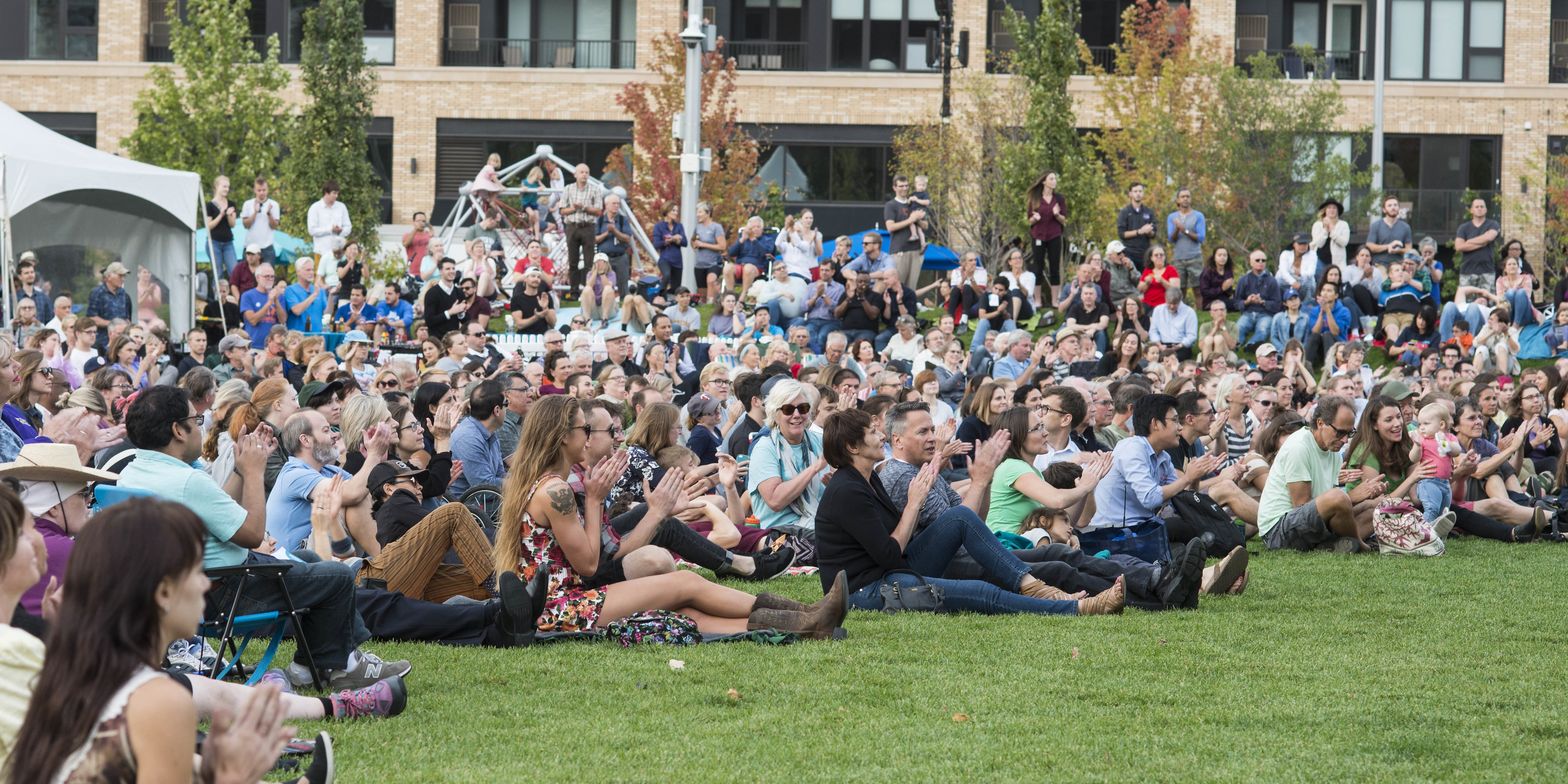 Shared Experiences in Nature
5.25.18
Star Tribune | by Frank Edgerton Martin
Well-planned, if unremarkable, buildings have helped create a vibrant new neighborhood.
5.16.18
Press Release | by Green Minneapolis
Green Minneapolis has released The Commons 2018 Summer Season of programming and events. Green Minneapolis is under contract with the City of Minneapolis to operate,… Continue reading.
5.15.18
Twin Cities Business | by Amanda Ostuni
On the heels of Nicollet Mall's restoration, the 45-year-old plaza outside Orchestra Hall is next in line for a much-needed renovation.
5.15.18
KSTP5 | by Tyler Berg
Minneapolis city leaders will celebrate the start of construction at downtown's Peavey Plaza Monday.
5.15.18
Star Tribune | by Adam Belz
Work began Monday on a $10 million renovation of Peavey Plaza, the sunken park next to Orchestra Hall and across the street from Brit's Pub… Continue reading.
4.4.18
The Journal | by Eric Best
From an expansive aquarium to a high-profile event center, young designers from the University of Minnesota have bold ideas for what a redeveloped downtown post… Continue reading.
4.3.18
Business Journal | by Mark Reilly
Minneapolis leaders are suddenly talking about the stately but massive U.S. Post Office at the edge of downtown like it's the Nicollet Avenue Kmart with… Continue reading.
4.2.18
Fox9
Minneapolis city leaders are re-imagining a new and improved downtown with waterfront access, a thought that even a few years ago might have seemed like… Continue reading.
4.2.18
KSTP5 | by Eric Chaloux
The lobby of the IDS Center in downtown Minneapolis is filled with several architectural design ideas for future development along the Mississippi River created by… Continue reading.
4.2.18
MPR News | by Tim Nelson
Downtown boosters on Monday unveiled prospects for reimagining the Minneapolis riverfront around the city's historic post office.