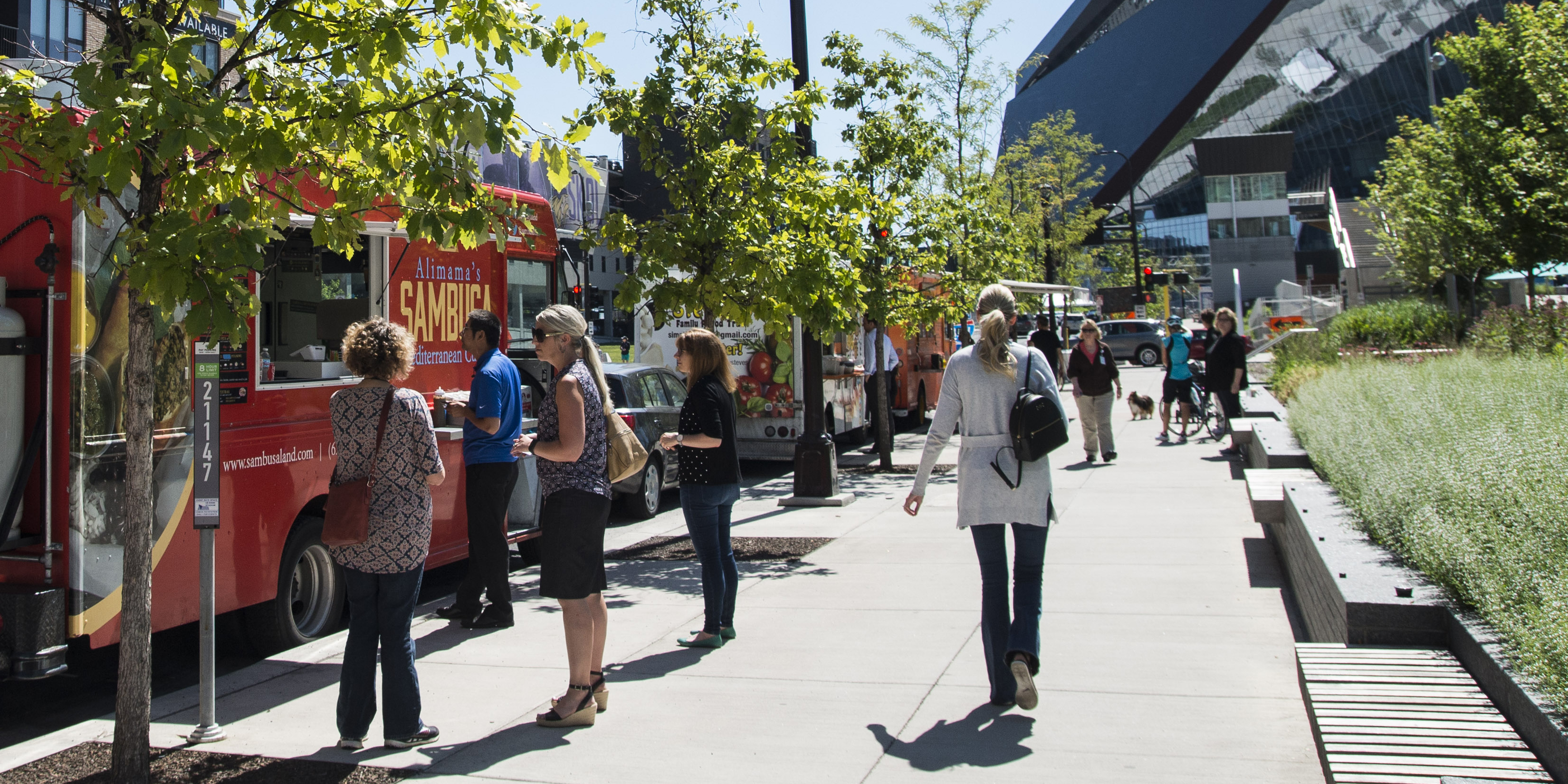 growing our downtown forest
Green Minneapolis sees a green future for downtown, with tree-lined streets and active public spaces. Greening Lab is a pilot project that advances our goal to plant and maintain hundreds of street trees from North Loop to East Town and points in between.
Greening Lab provides supplemental watering and maintenance for existing, young trees across downtown. We launched a mobile messaging and tree tag communication system to engage with residents and visitors and prompt real-time feedback about tree conditions. We also seek opportunities to plant new trees with effective planting methods throughout the city. 
In 2018 Greening Lab was awarded a 2025 Plan Leadership Award from the mpls downtown council for advancing the greening and public realm initiatives outlined in the organization's 2025 Plan. Specifically, to "create and sustain a green infrastructure—and showcase the riverfront."