Green Minneapolis is excited to invite you to participate in The Great Northern Festival, coming to Minneapolis and St. Paul this January 25 through February 5, 2023.
The Great Northern celebrates our cold, creative winters through ten days of diverse programming that invigorate mind and body. In an era of changing climate that threatens our signature season, we seek to create community, inspire action, and share the resilient spirit of the North with the world.
Join us for Green Minneapolis sponsored events on January 25 and January 29!
Combating Climate Change with Urban Forests: How Trees Can Save Our Cities Panel Discussion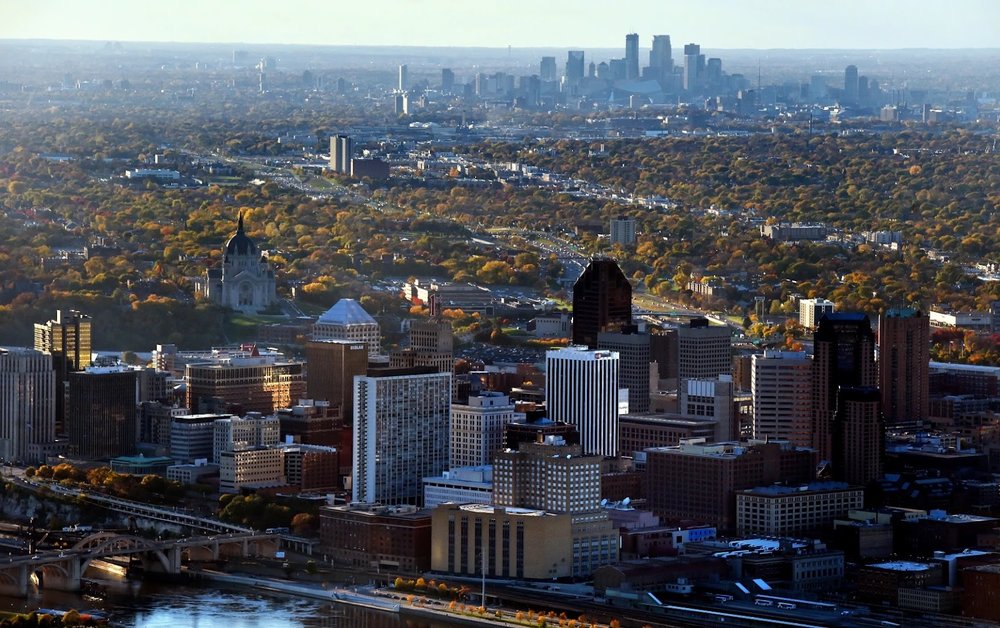 At this free event, panelists will discuss why urban tree canopy needs to be viewed as critical urban infrastructure—just like transit systems and utilities—and invested in accordingly. Experts will explain factors causing the decline of the Twin Cities urban tree canopy, and share exciting initiatives under way in the Twin Cities and across the country to expand urban tree canopy. With panelists Leslie Brandt (U.S. Forest Service), Tee McClenty (MN350), Rachel Holmes (The Nature Conservancy), and Jeremy Barrick (The Minneapolis Park and Recreation Board). Facilitated by Green Minneapolis' David Wilson on Sunday, January 29 at 11am, American Swedish Institute.
Signature Artwork Regrowth by Aaron Dysart
Minneapolis-based artist Aaron Dysart creates work inspired by the intersection of human existence and wilderness. His newest installation, Regrowth, commissioned by Green Minneapolis and the Mississippi Watershed Management Organization, honors the process of loss. Immerse yourself in this work throughout The Great Northern, first at Surly Brewing for the Chill Out launch party on January 25, and then at Peavey Plaza in downtown Minneapolis through February.