The Next Generation of Downtown Trees
Green Minneapolis is working to transform downtown from gray to green! We are raising funds to plant more trees downtown along streets and in parks.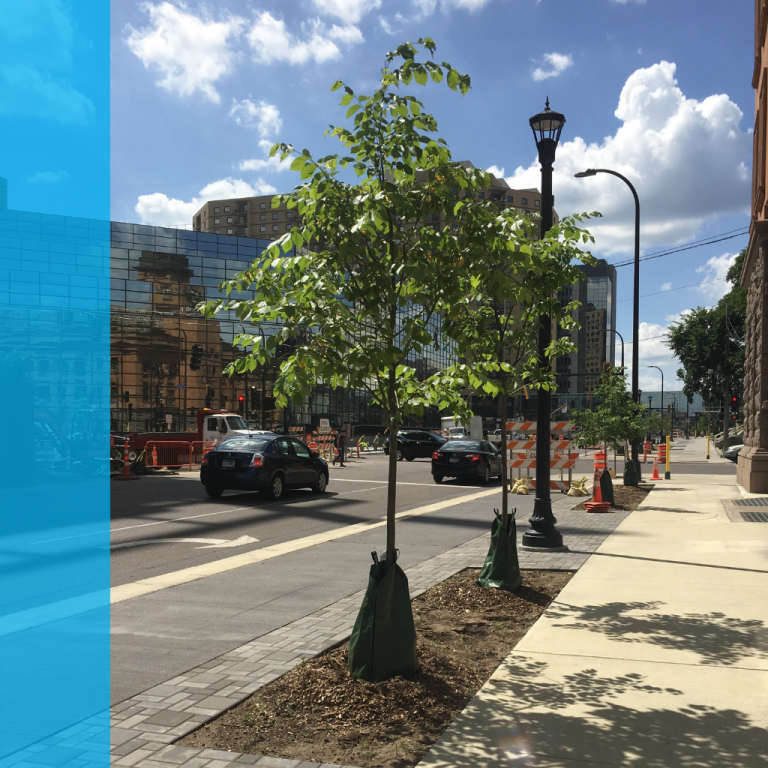 In 2020, Green Minneapolis donated three St. Croix Elm trees which were planted at Elliot Park and Gateway Park. We utilized our Tree Census results and thorough evaluations of downtown public spaces and streets to determine where we can continue to grow the urban forest. We shared the data we collected about missing and dead trees with the Minneapolis Park Board, who will replace the street trees in Spring 2021. One of our goals for 2021 is to fundraise for additional trees downtown to continue growing the urban street canopy.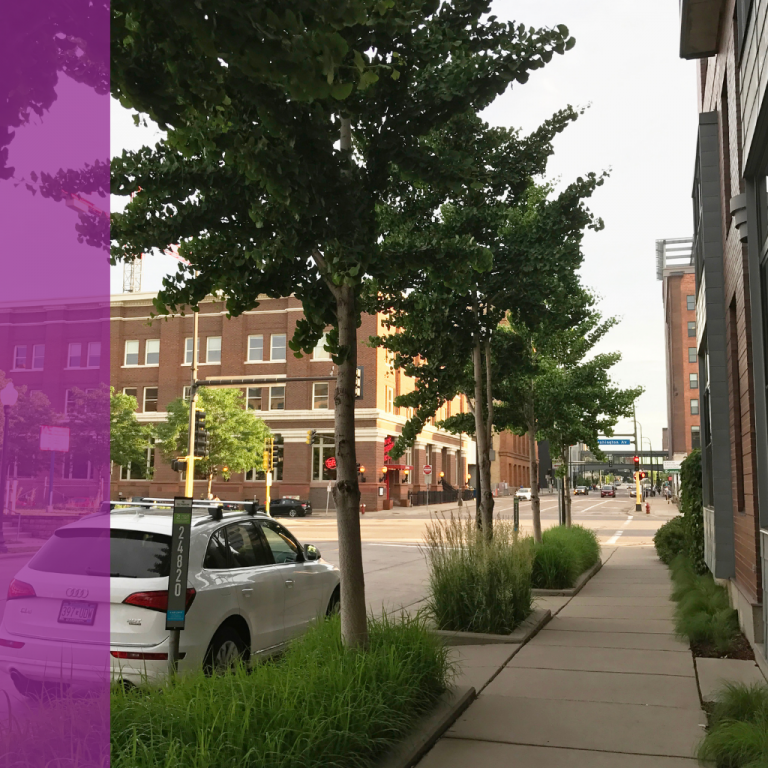 WHY DO WE NEED MORE TREES DOWNTOWN?